A dream yacht for an unforgettable charter
Located in Cannes, the yacht Scuderia welcomes you in undeniable luxury
Built for comfort and designed for pleasure, this luxury charter yacht promises a unique experience for your next holidays, combining elegance with the simple pleasures of life, surrounded by astonishing scenery. Unmatched in freedom and flexibility with five-star personalised service, the yacht Scuderia guarantees you the best-tailored getaways.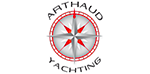 The yacht Scuderia has been sold and is therefore no longer available for charter, we recommend that you use the services of Arthaud Yachting in Cannes to take care of your yacht rental organisation in Cannes. A specialised team is at your disposal for all your charters on the French Riviera.
SCUDERIA YACHT FOR CHARTER
The Scuderia yacht for charter with its impressive leisure and entertainment facilities make her the perfect charter yacht for receiving family and friends. With a cruising speed of 22 knots, a maximum speed of 28 knots and a range of 280 nautical miles, the Scuderia yacht is the perfect combination of performance and luxury. With two crewmembers on board, you and your guests are guaranteed to have an unforgettable experience and get an unparalleled level of service.
HEAD FOR DESTINATIONS OF YOUR DREAMS
There is no better way than chartering a yacht to open up limitless possibilities to go anywhere on the French Riviera and the Mediterranean Sea. Whether you're looking for breath-taking natural beauty, historical heritage or adrenaline-filled adventures, the Scuderia yacht offers destinations to turn your dreams into reality.
They sailed aboard the yacht Scuderia
We wanted to thanks Matthew and his partner. My wife and I spent a wonderful day on the outskirts of Saint Tropez. Everything was perfect from the warm and friendly welcome to the efficient but discreet service.
Peter
Customer of the Scuderia yacht
We would like to thank you for everything we could have asked for and we truly appreciate the extra care and attention you gave to us. Our kids had fun thanks to the many water sports equipment that you have on board. Our only regret is our stay was too short.
Chris
Customer of the Scuderia yacht
A superb family day out thanks to the crew of the Scuderia yacht! We had a wonderful time visiting and discovering the islands of Lérins. Both adults and children were able to enjoy the various activities, all in safety. We'll be back next year.
Julia
Customer of the Scuderia yacht
Words from the Captain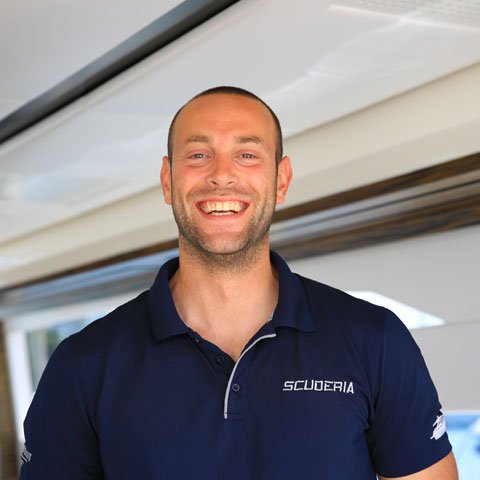 DO YOU WISH TO CHARTER THE SCUDERIA YACHT?
Our team is at your disposal to organise your stay on board the yacht Scuderia and will provide a service tailored to your requirements. Our first objective is to offer a personalised and confidential service to all of our clients.